Challenges for a sustainable financial education
September 11 - 14 Universidad Católica de Córdoba - Universidad Nacional de Córdoba Argentina
IFC 2019: Córdoba is waiting for you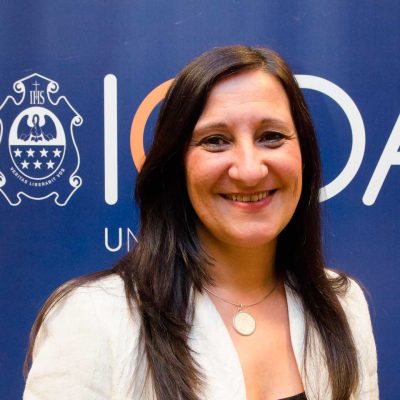 We are pleased to welcome you and invite you to participate in the 19th edition of the International Finance Conference (IFC-2019) that will take place in the city of Córdoba, Argentina, between the 11th and 14th day of September, 2019.
The International Finance Conference has taken place in different countries, such us Chile, Mexico, Colombia, Brazil, Argentina and Peru. At the latest conference held in Porto Alegre (Brazil) in 2018, the central theme was "Challenges for a sustainable financial education."
On this occasion and for the second time in Argentina, our city of Córdoba has the privilege of being the host of the conference, which will be held in a joint effort of the Faculty of Economics of the National University of Córdoba (Universidad Nacional de Córdoba, UNC), the Faculty of Economics and Administration of the Catholic University of Córdoba (Universidad Católica de Córdoba, UCC) and its School of Business (ICDA). The conference will be inspired by the motto "Financial education for an engaged and responsible society".
Being in charge of this organization, it is a great honor for us to present the 19th edition of the IFC in response to the constant search for excellence in university education, research and professional practice in the areas of finance and market. Convinced that teamwork boosts individual contributions, we propose a forum for exchange and learning among finance experts who are excited to share their contributions to scientific research in a global context of constant challenges.
In this sense, the conference will address current issues, including Financial Education, Financial Econometrics, Financial Administration, Corporate Finance, Risk Management, Financial Modeling and Analysis, Behavioral Finance, Financial Markets, International Finance, Investments, International Financial Reporting Standards (IFRS), Influence of Macroeconomics in Corporate Finance, Financial Economy and Financial Sustainability.
We would like to take this opportunity to give you our best regards.
If you have any questions, you can send us an e-mail to ifc2019.argentina.cordoba@eco.uncor.edu
LETICIA  TOLOSA
President
MARIA CLAUDIA NICOLAS
Executive Director